How to Borrow
Classic Mortgage sources all mortgage investments and has a management/administration agreement with Can Terra Financial Inc.   Please make all mortgage funding requests to:
Can Terra Financial Inc.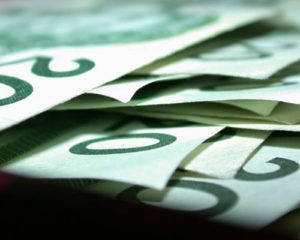 #100 – 586 Leon Avenue
Kelowna BC V1Y 6J6
Phone:  250-869-4912 / Toll-Free: 1-888-869-4912
Fax: 250-869-4913 / Toll-Free: 1-888-869-4913
Mortgage Brokers:
Denise Kristensen – E-Mail: denise@canterra.net
---
Steps to Investing
Information is the first step in participating as a shareholder in Classic Mortgage Corporation. By contacting our office we can provide you with an investment package prepared just for you.
When you are ready to proceed, one of our staff will consult with you and answer all your questions about becoming a shareholder in Classic Mortgage Corporation.
To participate in this investment, you may do so by purchasing Voting Common Shares at $1.00 per share. If your investment is through a self-directed RRSP, RRIF or TFSA, it must be done through a Trustee. We will provide further information upon request. All funds submitted must be by bank draft only, payable to our solicitors in trust.
Interest on your investment is paid out annually. At year end, the shareholder may elect to have the interest income on their investment paid to the shareholder by cheque, or reinvested in additional shares in Classic Mortgage Corporation.
Shares are purchased directly from Classic Mortgage Corporation.
Please feel free to contact Fahn Bacon, Franca Mercuri or John Mercuri at our office in order to proceed with your investment (telephone : 250-869-4912).
Notice to Investors:  The Office of the Registrar of Mortgage Brokers at the Financial Institutions Commission (B.C.) regulates the mortgage brokering and lending activities of Mortgage Investment Corporations (MICs) under the Mortgage Brokers Act. The Registrar and the Mortgage Brokers Act do not regulate the capital raising and investment marketing activities of MICs which are subject to securities legislation and regulation.